Adding songs from other apps to "My Library"
djay for iOS allows extending the local iOS device storage via iCloud Drive and other 3rd party apps. You can access files from cloud services, WiFi hard drives, iOS hard drives, or other file sources.
In order to access your files please follow these steps:
1. Open the My Library library and navigate to a playlist where you want to add the tracks.
2. Click the Number of songs in the playlist and select "Add from Files..."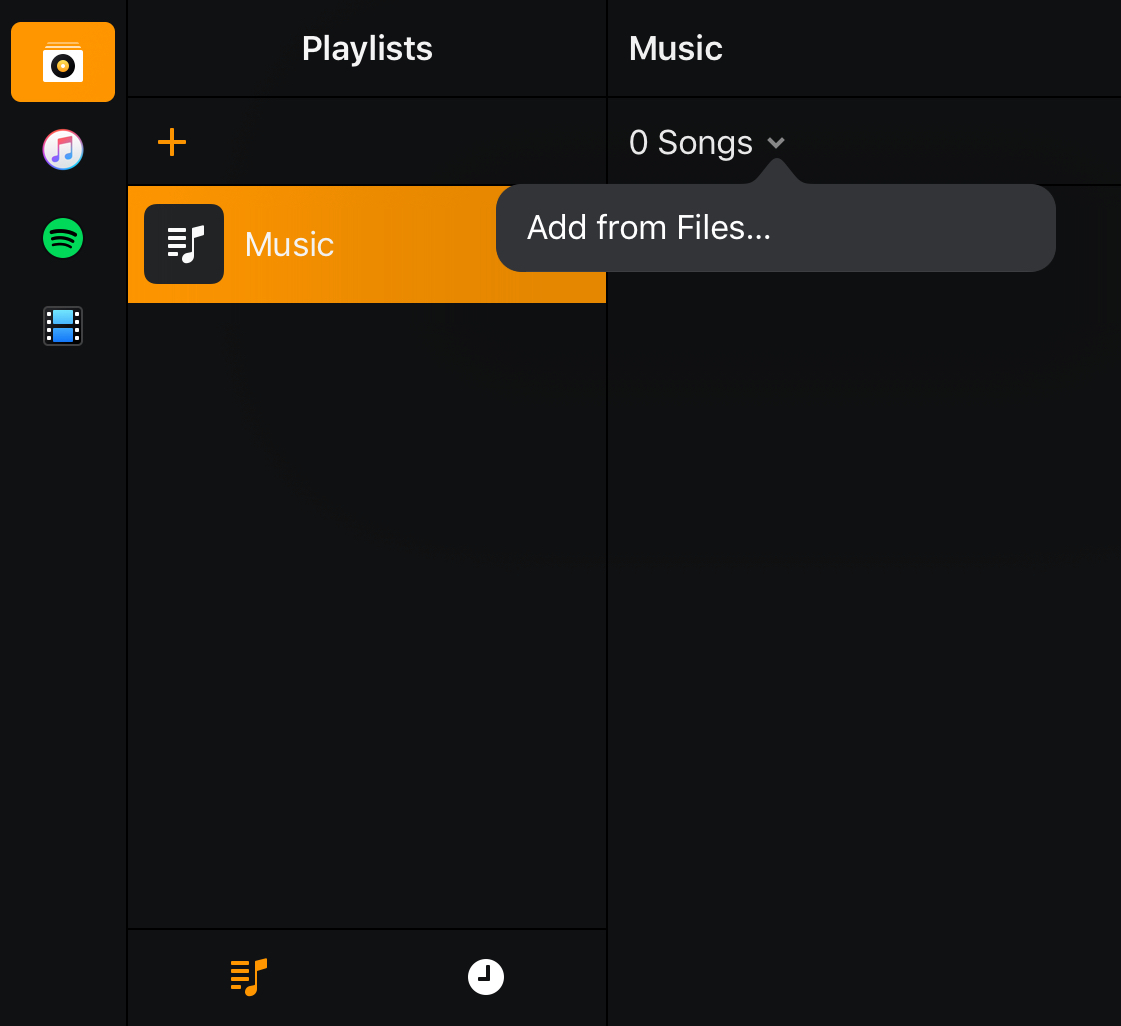 3. In the Browse Pop Up You can manage, add, and search for other file source applications and add them to your My Library
Using "Open In" to load songs from other apps
djay for iOS supports playback of tracks via the Open In feature:
1. Navigate to the file you want to play in djay for iOS
2. Click the open in Icon and select djay for iOS in the pop-up window in order to load the audio file or video directly on one of djay's decks.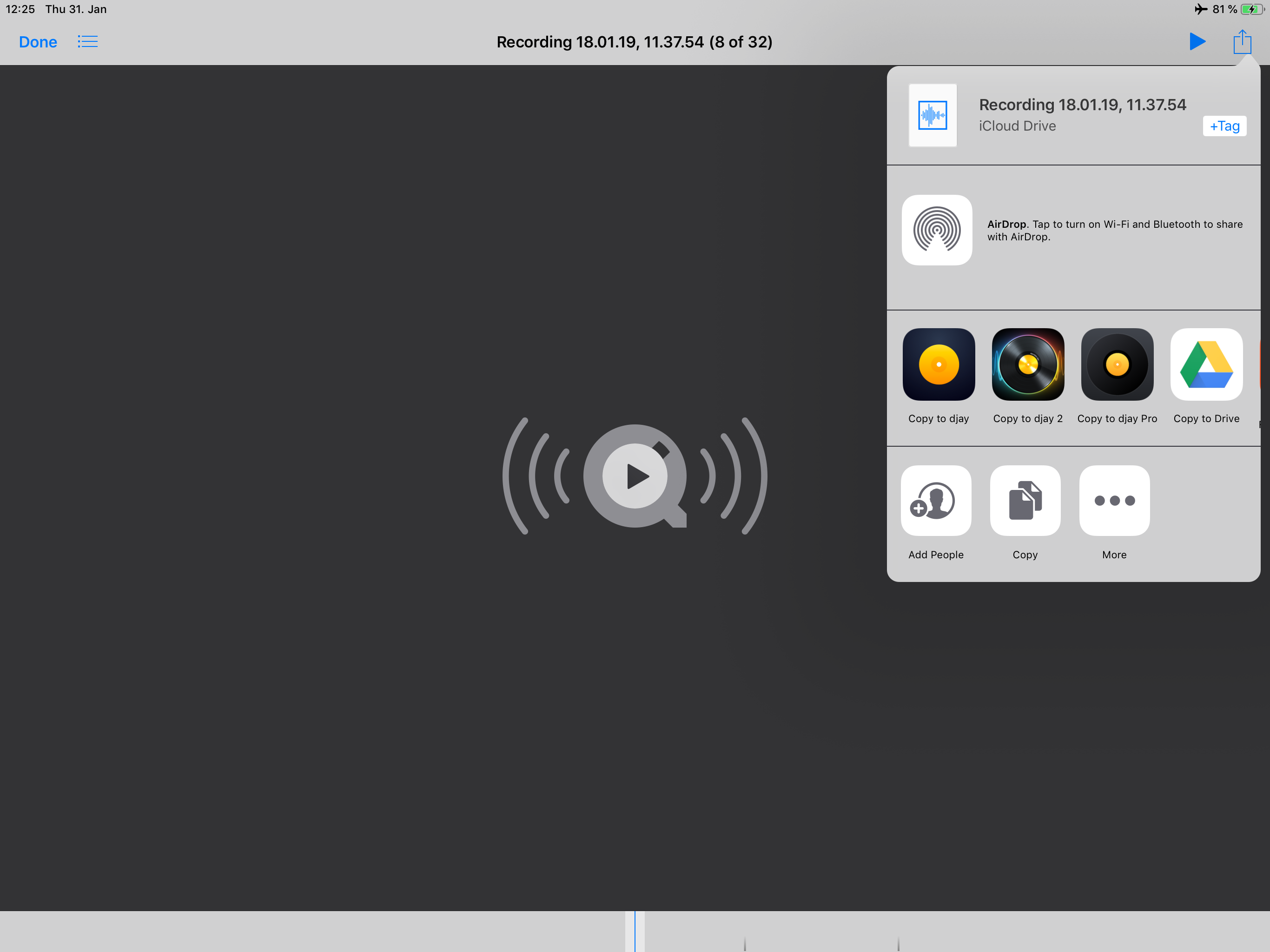 Using drag & drop in split view to load songs from other apps (iPad only)
You can also add your tracks and videos on your iPad to djay for iOS via Apple's Split View feature:
1. Slide up from the bottom of your iPad in order to display the Dock.
2. Drag and drop the Files application to the side of djay for iOS.
3. Now you can drag and drop any audio or video file directly onto a deck of djay.