If you'd like to use songs stored on an SD Card, USB stick, or external hard drive, djay Pro AI for macOS makes it easy to access these tracks either via drag-and-drop or by adding a folder to the My Files library source itself. See below for how these options work.
One easy way to play tracks directly from the external drive is to simply drag-and-drop an audio file from an open Finder window for that external source onto one of the on-screen turntables/decks in djay.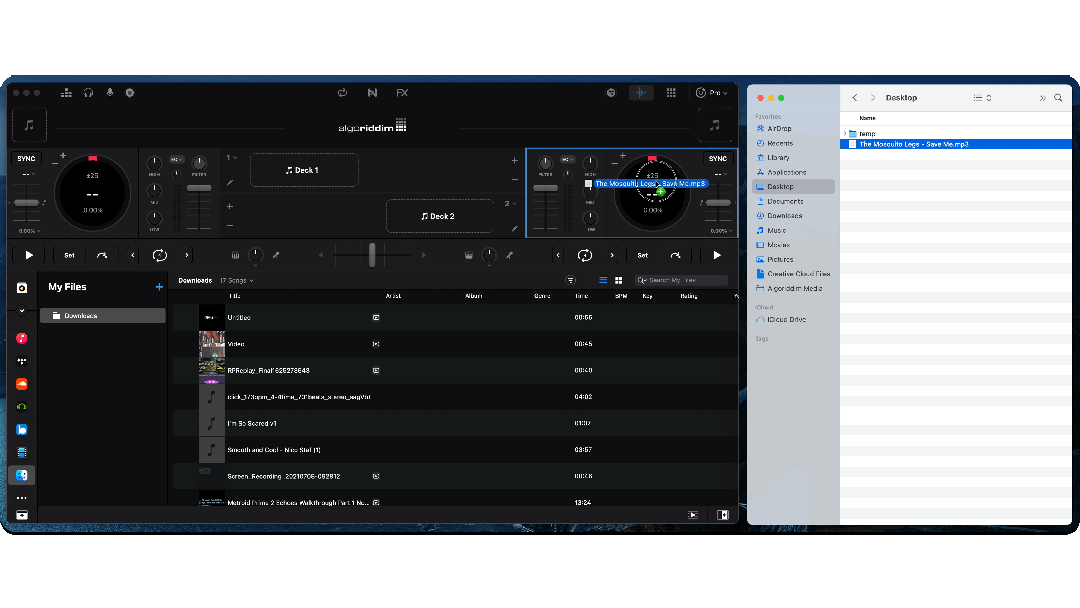 You can also add songs to djay's library directly via the My Files library source. To do this, click the '+' button in the My Files source, and select the folder destination where your songs are located.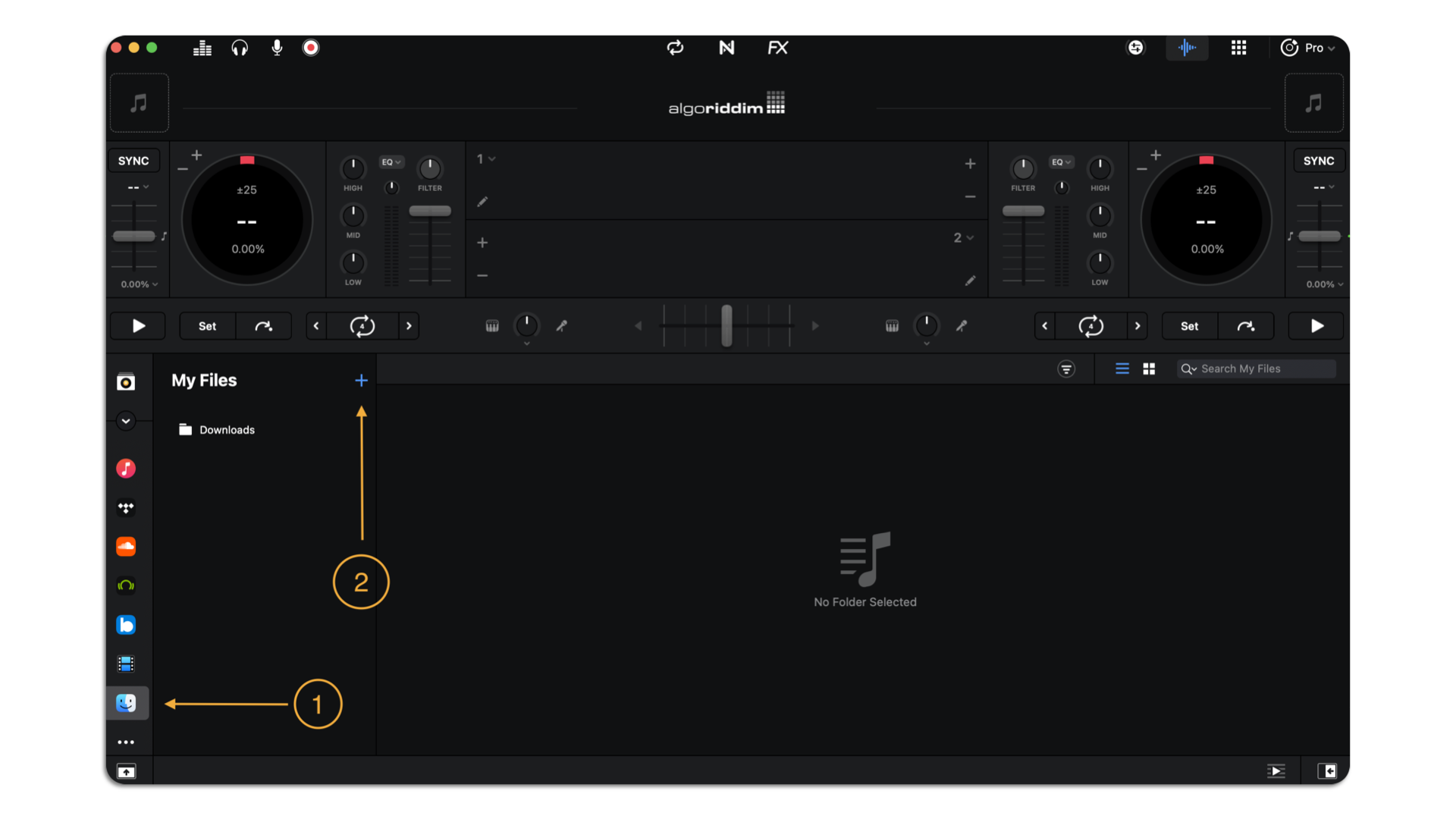 Please note that adding folders to djay's My Files library source only saves a reference to the original source where the file is stored. It does not duplicate or move your music files.
In addition, if you're using djay's Automix mode, you can easily drag-and-drop one or more tracks from an open Finder window for your external source directly into the Automix Queue in djay.