While the Files collection in the music library allows you to access music stored in iCloud Drive or external media, like USB sticks, the ability to add folders from some cloud services is not currently supported. However, you can access music you have stored with these services by adding single files in My Library.
Here's how it works:
1. Navigate to the Playlists tab of My Library. Tap on the drop-down menu under Music. Tap "Add from Files".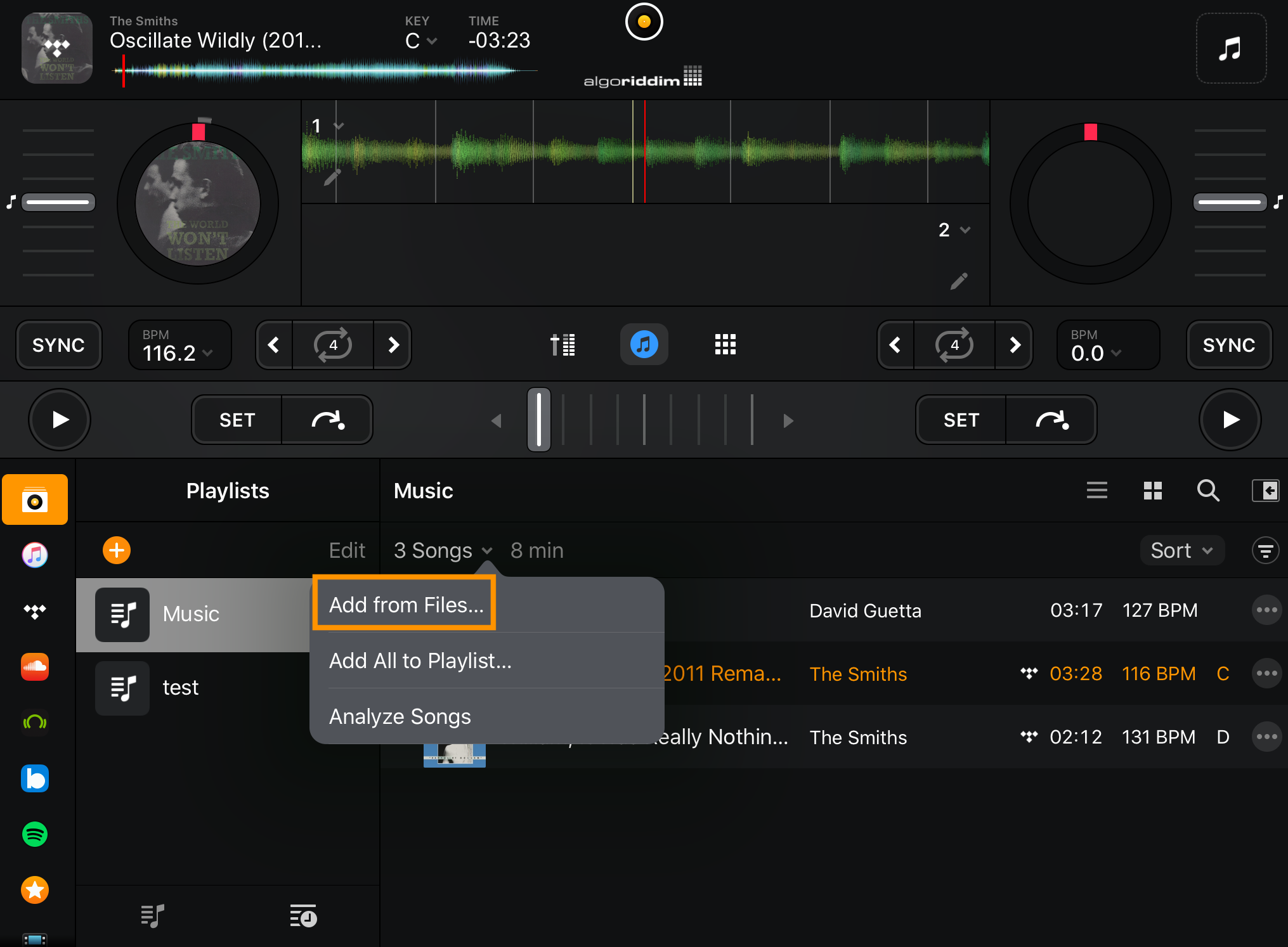 2. Select the location you would like to add song files from (e.g., Dropbox).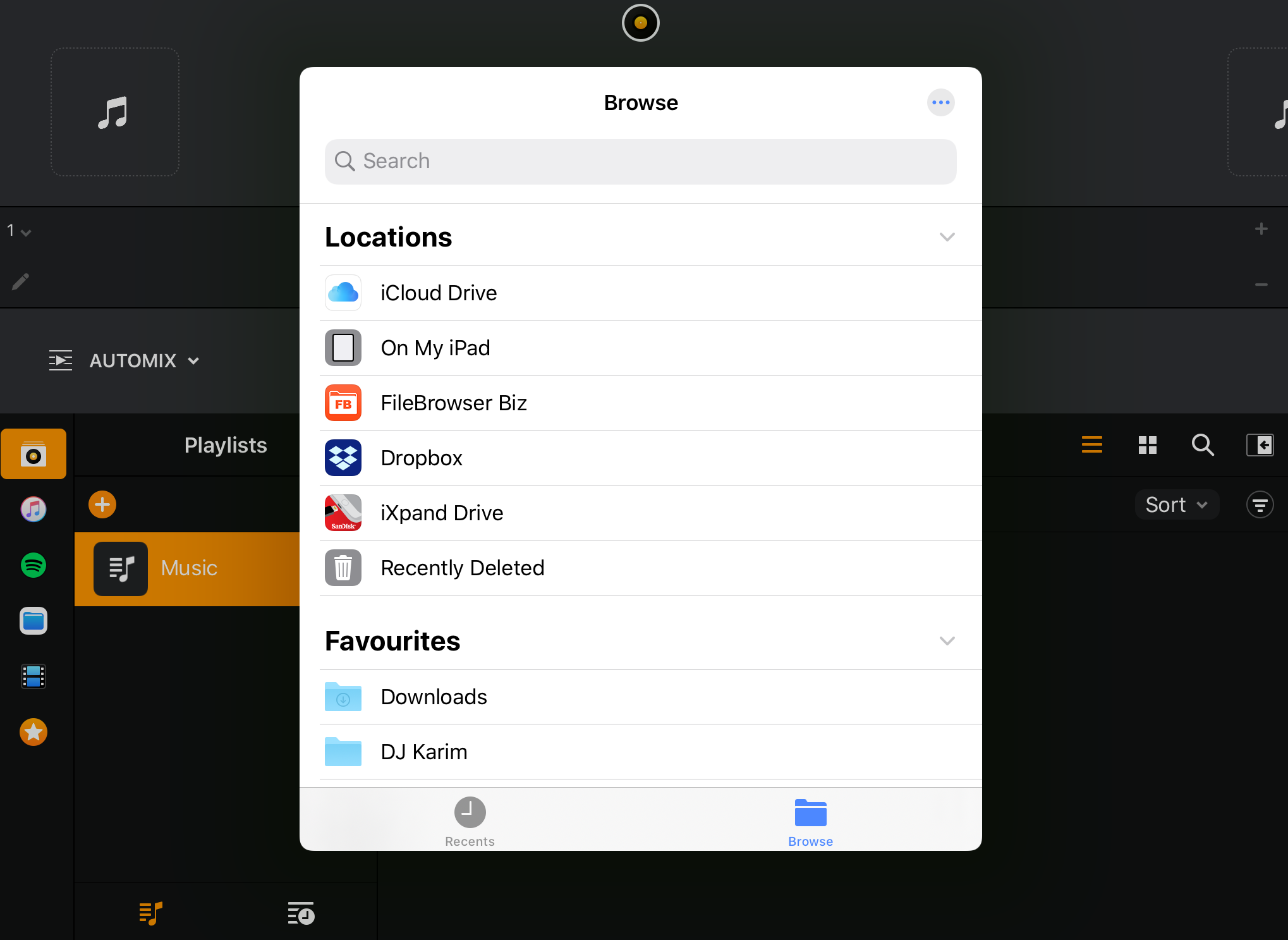 3. ​From that location, choose the song files you wish to add individually to the chosen playlist in My Library.
Please note that adding tracks to djay for iOS only saves a reference to the original source where the file is stored. It does not duplicate or move your music files.