Gesture Control is a feature available in djay Pro AI on iPad which uses AI-powered hand-tracking technology to allow you to mix music through hand gestures without the need to physically touch your device.
Note that Gesture Control requires iOS 14 or newer, as well as a PRO subscription to djay. For more information about Gesture Control and device compatibility, please see Will my iOS device work with Gesture Control?
Ready to give it a try? See below for how to get started using Gesture Control.
Activating Gesture Control on Your iPad
To activate Gesture Control, you need to be in Classic Mode in djay. First, open the Dashboard by tapping the djay logo center-top of the screen, make sure Classic Mode is selected, then tap on the little screen monitor on the left of the Dashboard:

Activating this button will replace the center area of Classic Mode with one of the following two options: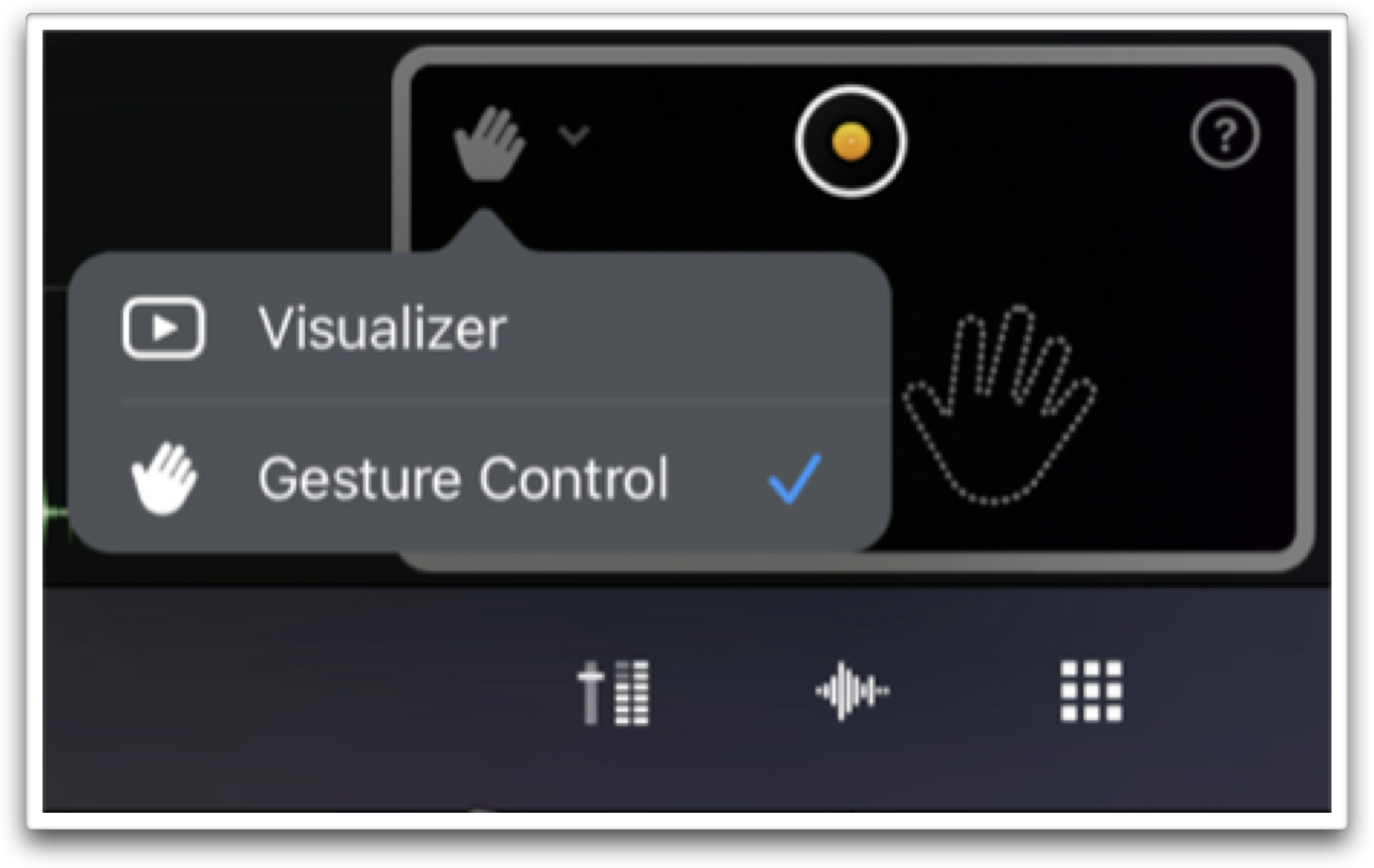 Make sure Gesture Control is selected, and get ready to mix with your hands in the air!
Basic Hand Gestures to Use for Mixing

To start, open both hand palms and show them to the camera. Make sure there's sufficient light in your room.
Make a fist with one hand to select the action you want to use. You can choose from FX, Loops, and Jog-Wheel.
Make a fist while moving the index finger of the other hand to control FX, loop, and scratch.
Tip: use two fingers for Auto-Cut Scratching.
You can start an automatic transition by clapping once.
For more details about gestures you can use to mix, check out the Intro Video for Gesture Control. And to see it in action, head over to DJ Ravine's DJ Mix Video.