Generally, djay Pro AI automatically configures the optimal audio device settings when it detects that one of the natively supported controllers is connected. But you can also manually configure your audio outputs in djay Pro AI. To do so, open the djay Settings (press ⌘ + ,) and go to "Devices". There you'll find options for routing the available audio channels.
Below, you'll find information about the differences between internal and external mixer modes, along with a list of supported controllers that should be used in each mode.
Internal Mixer Mode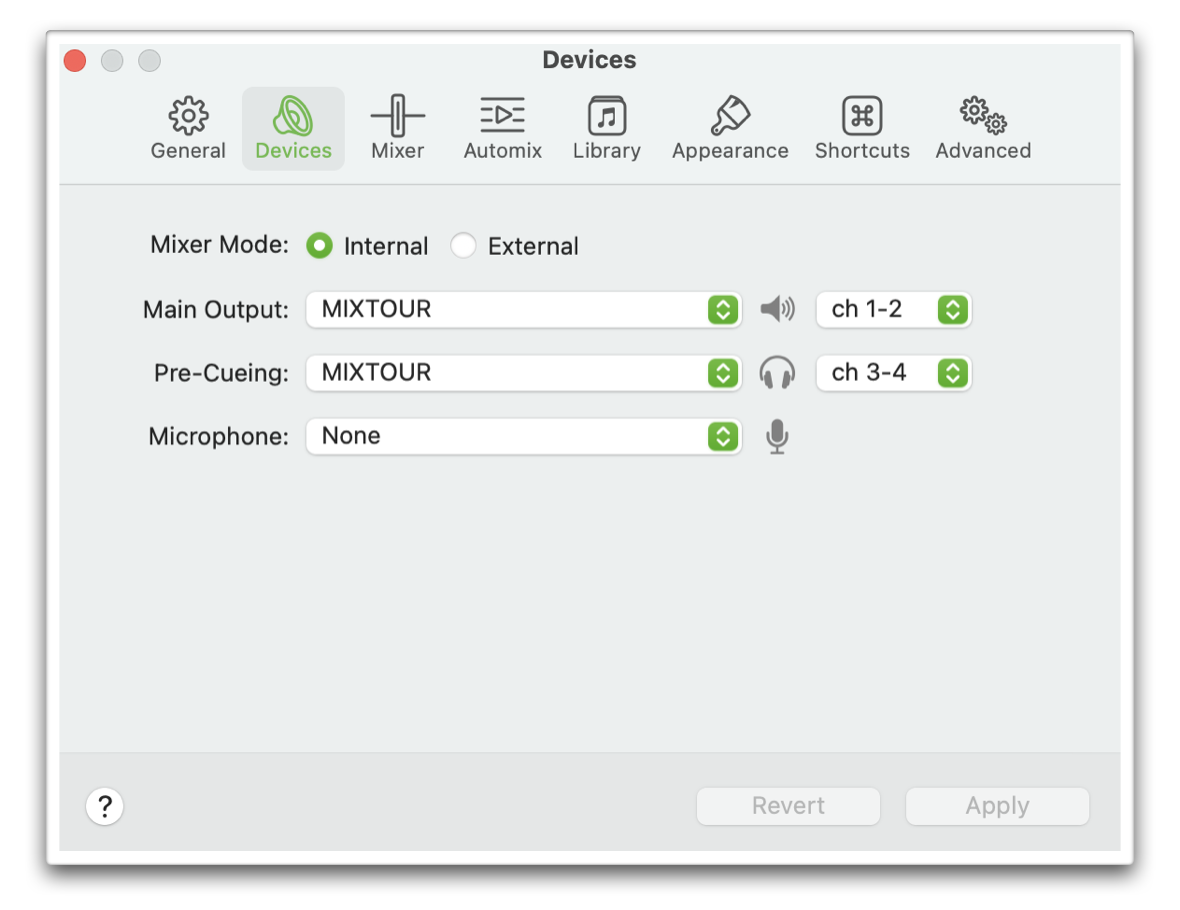 In internal mixer mode, you can select up to 4 audio channels (2 stereo channels). When this mode is enabled, the two decks are mixed internally in djay. The audio of both decks is directly sent out through the Main Output.
Most natively supported MIDI controllers are internal mixers. If your controller does not show up automatically in the devices list, you may need to install a driver. For steps on how to do this, please see our Troubleshooting Guide.
External Mixer Mode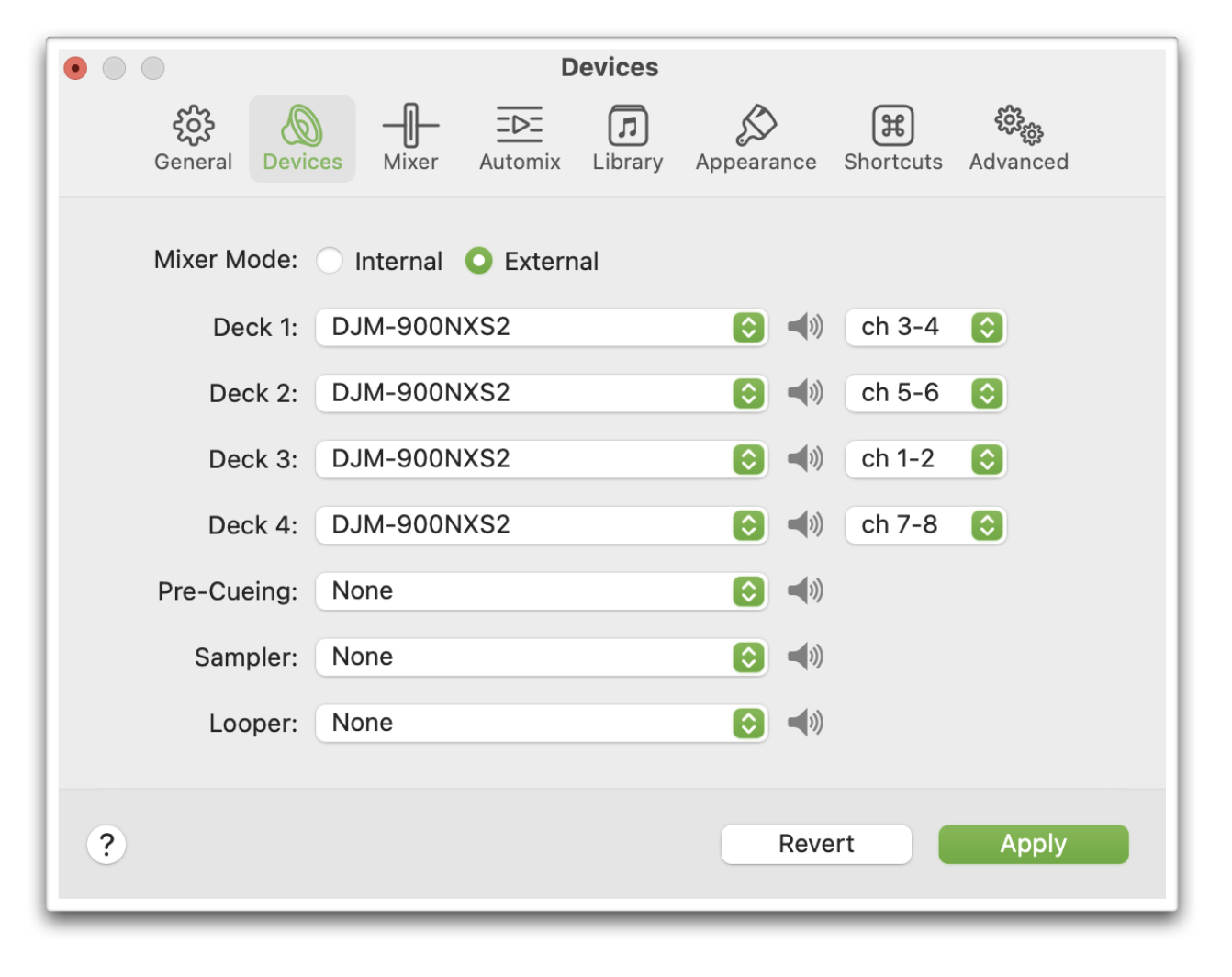 External mixer mode is meant to be used with any hardware mixer. In this case, the audio of the different decks, as well as the Sampler, the Looper, and the Pre-Cueing output, can be routed through separate audio channels. If you're not interested in using one or more of the available channels, you can also leave them set to "None". If you're using a mixer with Pre-Cueing output, you won't need to set a channel specifically for it to work properly, as this will be done via the mixer.
Please note that in external mixer mode, djay is not able to detect the position of the crossfader. Because of this, the following functions cannot be used while using this mode:
The internal recording function
Automix
We kindly ask for your patience while our team is looking into ways of enabling this functionality when using external mixer mode.
The natively supported devices that require this mode are:
Pioneer DJ DDJ-1000 SRT
Pioneer DJ DDJ-SX3
Pioneer DJ DDJ-SZ
Pioneer DJ XDJ-XZ
If you have any other questions, or run into any issues regarding the connection of your controller, please visit our Troubleshooting Guide.