djay's Track Match is a powerful feature that can provide you with track suggestions if you need a little help figuring out what to play next in your DJ set. Match suggests what to play next based on the last track played and which songs in your collection have a similar genre, BPM, and root musical key.
You can access this feature while using any of the sources of djay's media library. Read on to find out how it works.
Use any music library source
Load the decks using whatever source from the djay library you'd like, as shown here with My Collection: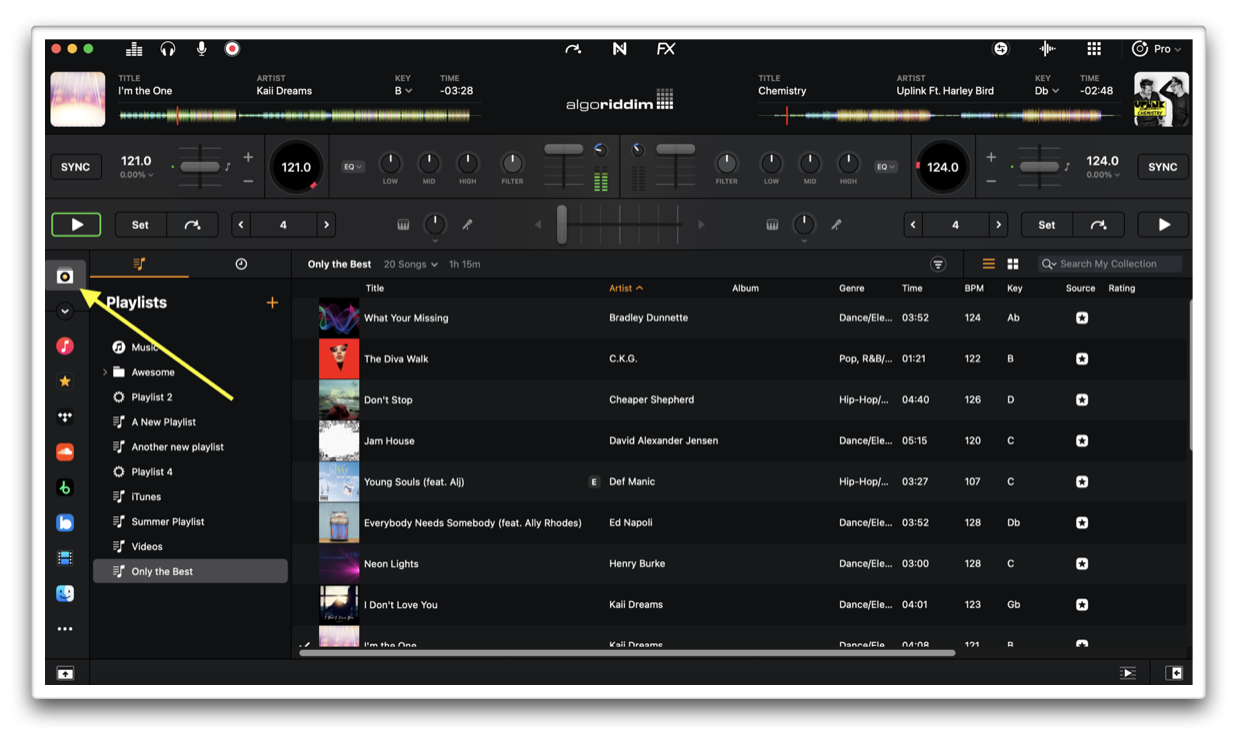 Show the Track Match panel
Then, to show (or hide) the Track Match list, click on the side panel icon at the bottom right of the app window (1). Once displayed, you have the option to choose where you'd like djay to provide matched tracks from using the drop-down menu on the upper right side of the Match panel (2). You can choose from My Collection, Music/iTunes, TIDAL, SoundCloud, Beatport, or Beatsource.
Note: For djay to provide Match suggestions from any of the streaming services, you must be logged in with your active streaming service account in djay's music library.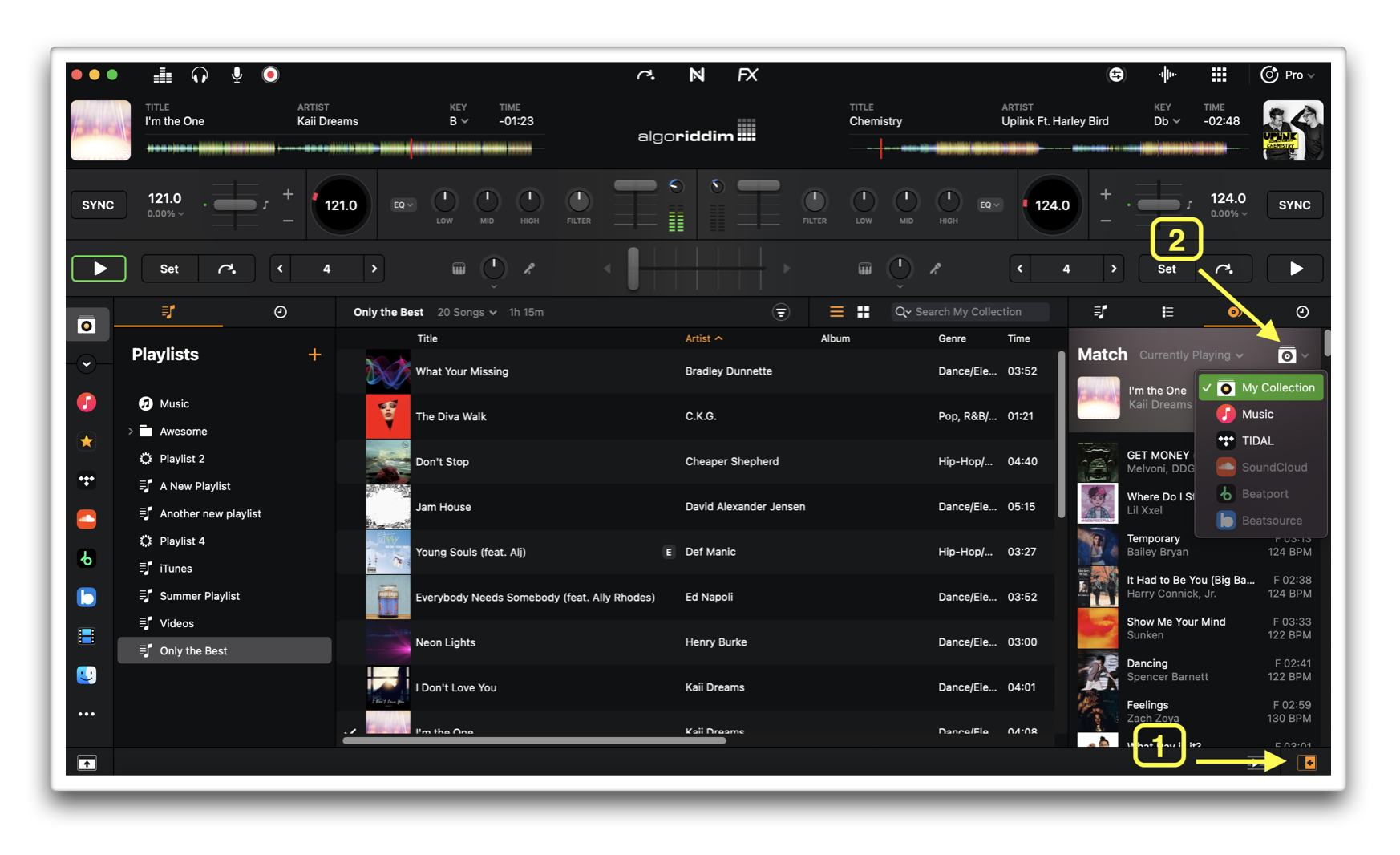 Choose which tracks to Match
Using the drop-down on the upper middle of the Track Match panel, you can choose whether you'd like djay to provide a list of Matched tracks for the Currently Playing track, or for a Custom track of your choosing. To find Matches for any track you'd like from your music library, select Custom.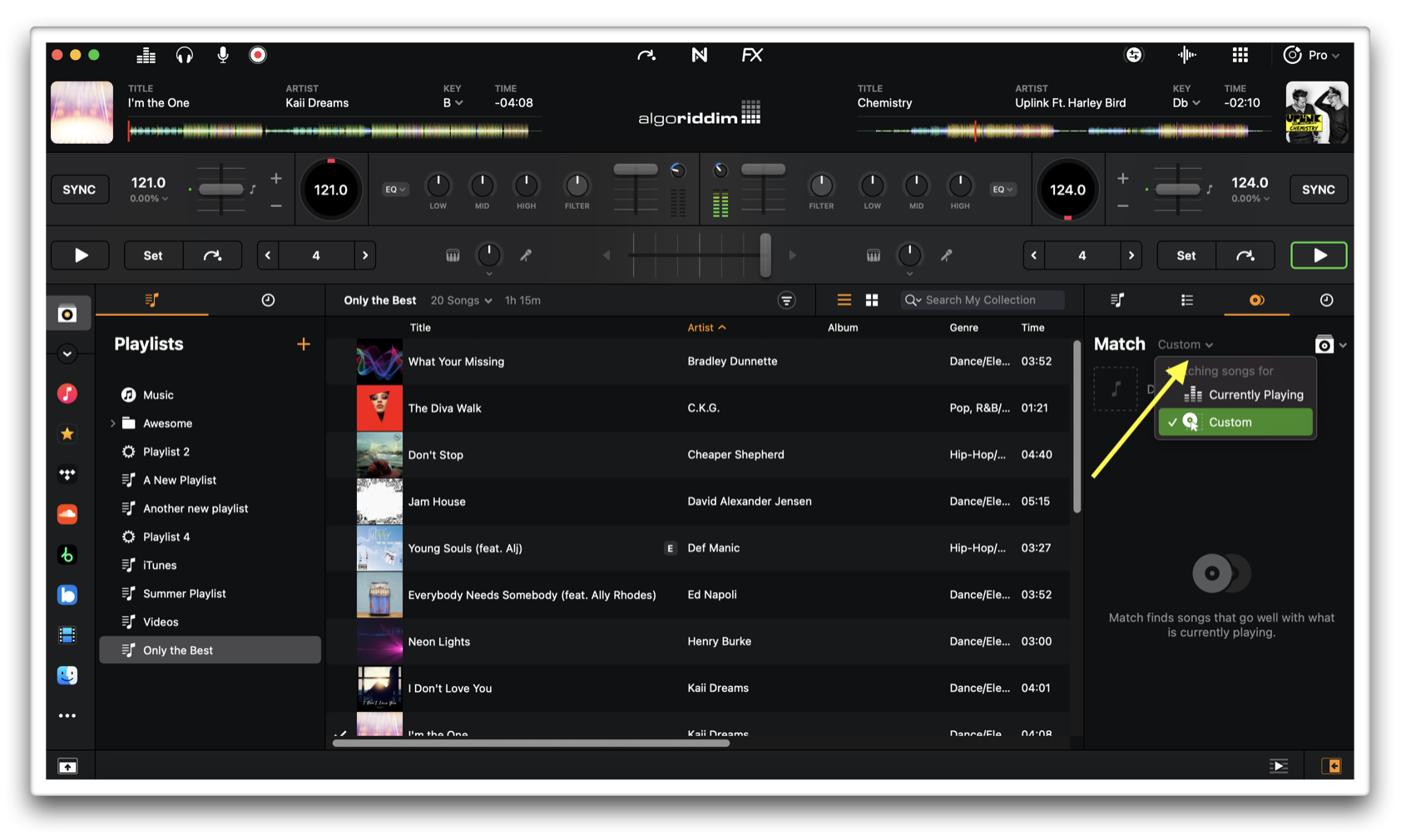 Then drag-and-drop any song from your music library to this Match panel, and djay will do the rest! You'll have a list of djay-Matched tracks at your fingertips to add to your mix.